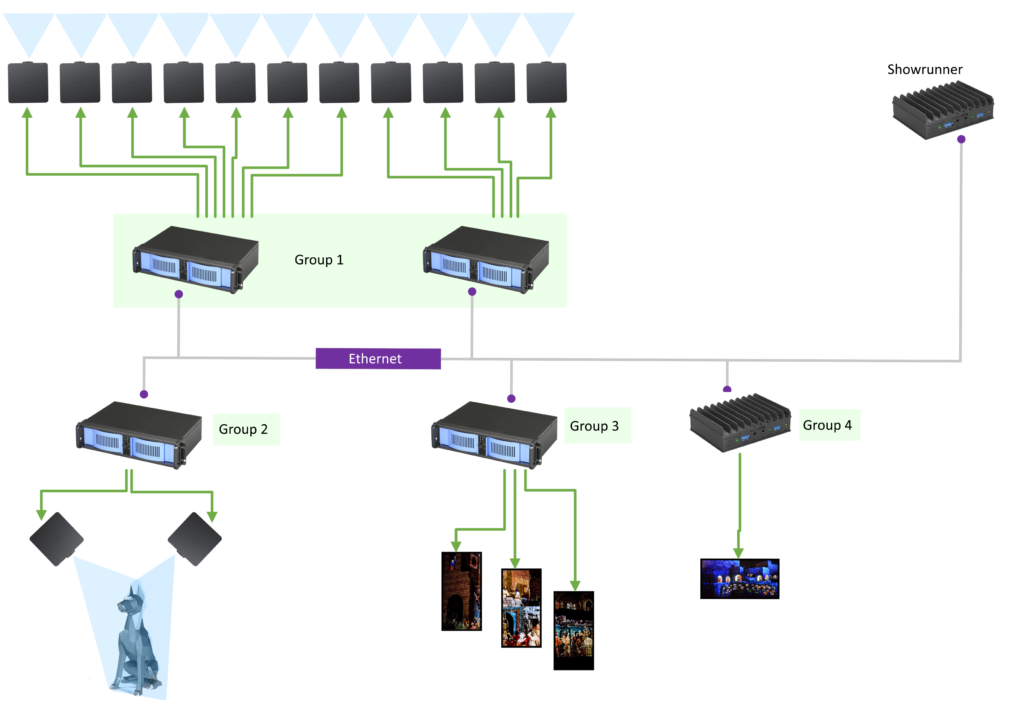 Showrunner uses Groups to control media played on displays. A group is a set of displays controlled together and synchronized. For example: a PLAY command will play a specific layer across all displays in a certain group.
The "Group" also holds the default 2D and 3D Display Map parameters. A 2D map is created automatically while setting the Group.
Each display has up to eighty layers of video, audio, image, NDI streamed media or text with mixing options. By adding hardware capture devices, each layer can show an external input.
Showrunner can use up to ten displays on a single computer. The number of display computers are only limited by your network. Displays may be mapped to create a large canvas in any arrangement and with any number of displays.
Images can be wrapped around a 3D object, or you can use manual image warping and edge-blending.  
Interactive access may trigger events to play and manipulate video in real time.
The Timeline object offers a tool to play another set of layers which are completely separated and synchronized to a central timecode. You can play a full multi-display, multi-layer show and at any moment play another layer on your canvas without disturbing your timeline.